Welcome to the Finance Center at Heritage Ford
Here at Heritage Ford, our team takes great pride in being able to satisfy the many automotive needs of our Modesto area customers. From helping them shop for their next vehicle, to providing them with an array of affordable financing and lease options, our team is committed to providing each of our customers with a full-service car shopping experience. To learn more about our Finance Center and what we can do for you, we encourage you to read on below...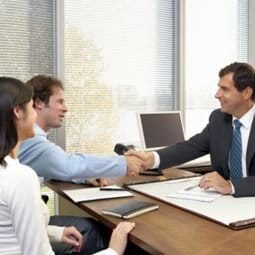 Flexible Leases that are Structured to Complement your Lifestyle
We understand that the daily driving needs and habits of our customers vary greatly. Fortunately, if you have your heart set on leasing a new Ford in Modesto, you can trust our team to take both your habits and needs in to account. We'll be more than happy to sit down with you and help you structure a leasing program that fits your needs. With a variety of lease terms and mileage limits available, you can rely on our team to help you structure a lease that perfectly complements your lifestyle.
Used Vehicle Financing that Fits within Your Budget
If you plan on financing a pre-owned vehicle in Modesto, we encourage you to make our Finance Center your very first stop. Our team is well-versed in the world of auto loans and leases and will stop at nothing to ensure that you're able to secure a low interest auto loan. Whether you have a specific budget in mind or need help determining how much you can afford when it comes to financing a new or used Ford, you can count on us to ensure that your able to secure a low interest auto loan that works with your budget.
Enjoy the Benefits of our Hassle-Free Application Process
We understand that apply for an auto loan in Modesto can seem like an intimidating prospect. With this in mind, we've taken great steps to provide our customers with an application process that's as stress-free as possible. Simply fill out our team's online financing application then stop by our showroom to learn more about your options.
Whether you have questions about leasing or financing a vehicle currently being featured in our showroom or are ready to start talking numbers with our team, we invite you to stop by our Finance Center today. Conveniently located in Modesto, CA and just a short distance away from Tracy, Manteca, Ceres and Ripon, our team looks forward to providing you with the financial solutions that you need to afford the vehicle of your dreams.